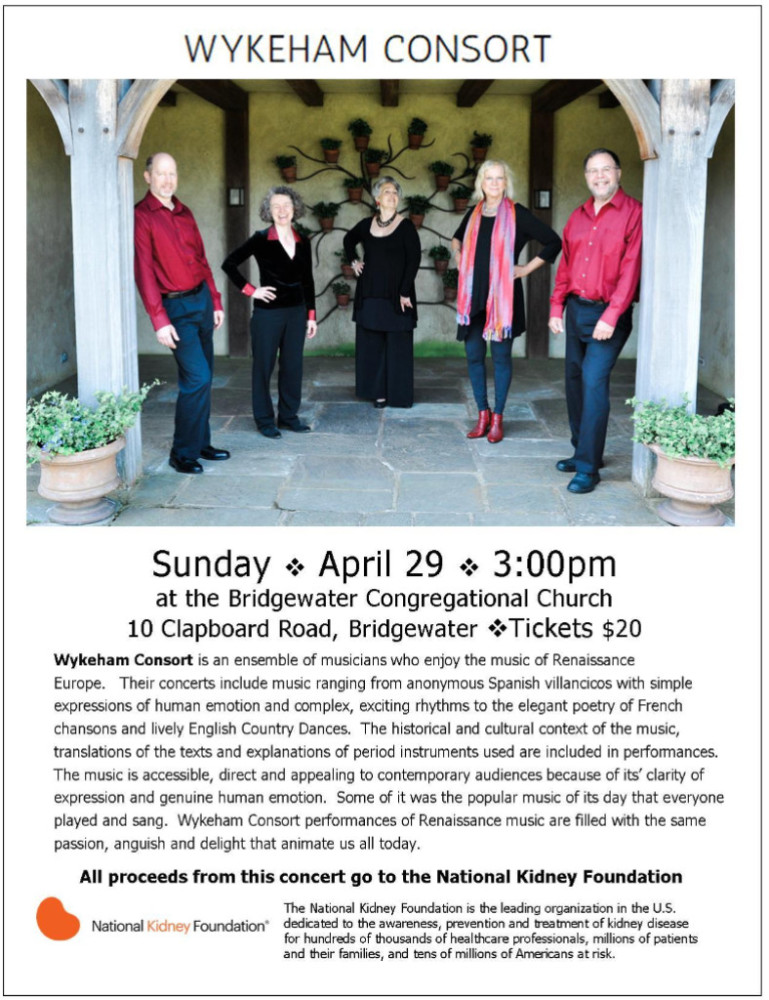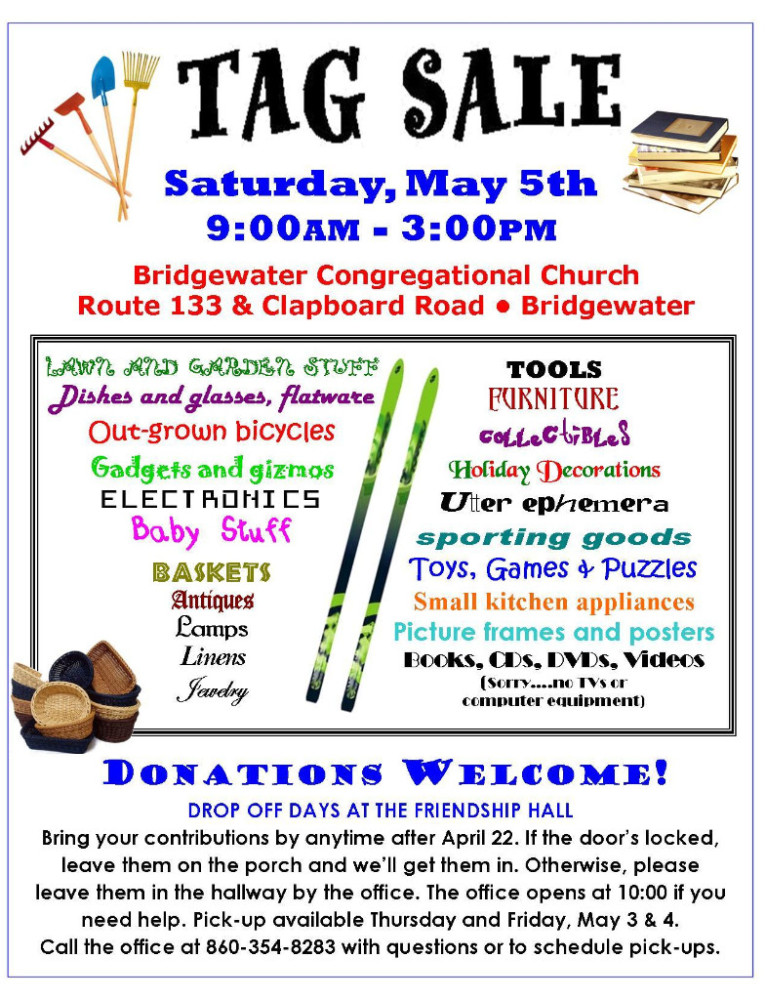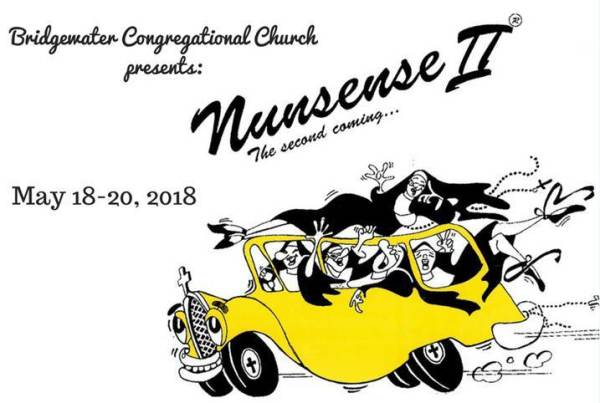 Nunsense II -

The second coming

Following the incredible success of Nunsense, produced right here at BCC, in 2010 and reprised in 2012, the BCC Players will have us rolling in the aisles again with "Nunsense II - The second coming"!

We'll have two evening performances and a Sunday matinee. Watch here for times and ticket information!

"Talk about a happy habit. The "nuns"

have done it again. Sinfully funny [Nunset Boulevard] laughs for the entire two hours."                     -- NBC Television News

Friday, May 18th: 7:30 curtain. Tickets $20

Saturday, May 19th: 7:30 curtain, followed by sumptuous reception! Tickets $30

Sunday, May 20th: 3:00 matinee followed by another sumptuous reception! Tickets $30

Proceeds benefit the Bridgewater Congregational Church and its mission and outreach programs.